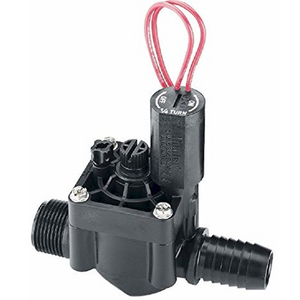 T&B Landscaping Garden Center
Zone Valve Hunter PGV 1"
Regular price
$25.00
$0.00
Unit price
per
If you're looking for a durable and efficient valve for your irrigation system, consider the Hunter PGV Globe Valve Plastic 1 in. MIPT x Barb, available at the T&B Garden Center.
The Hunter PGV Globe Valve is designed to provide reliable and precise control of water flow and pressure for each zone in your irrigation system. With an external and internal manual bleed feature, this valve allows for quick and easy activation without the need for tools.
The valve's durable glass-filled nylon threaded bonnet ring makes it easy to access without tools, while the captive bonnet bolts provide hassle-free valve maintenance. The low flow capability of this valve also allows for use with Hunter's micro irrigation products, making it a versatile choice for any irrigation system.
The Accu-Sync pressure regulation feature helps to maximize efficiency and prolong the life of your system by fine-tuning flow and pressure for each zone, while the optional reclaimed water ID handle makes it easy to identify which zones are using reclaimed water.
At the T&B Garden Center, we take pride in offering our customers high-quality irrigation products and expert advice to help them achieve their lawn care goals. Whether you are a professional landscaper or a first-time homeowner, our knowledgeable staff is always available to provide expert guidance and advice to ensure that your irrigation system is efficient and effective.
Choose the T&B Garden Center for all your irrigation needs, and experience the difference that high-quality products and expert advice can make in the beauty and health of your lawn. With our fast delivery and top-quality products, you can create an irrigation system that will keep your lawn looking its best year-round.
---